CARPENTER BEE PEST CONTROL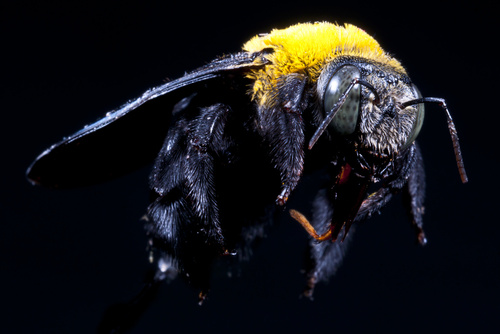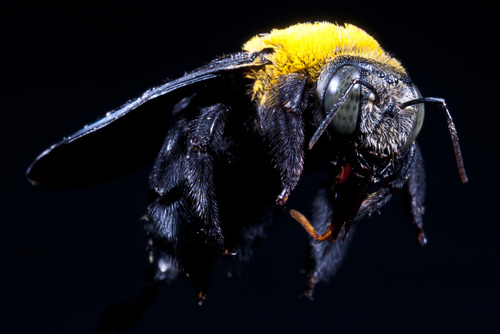 A CARPENTER YOU DON'T WANT DOING WOODWORK
Due to their painful stings and ability to nest in nearly any locale, bees pose a threat to any home or business; however, carpenter bees pose an additional threat, as they excavate wood to build their nests (known as galleries).Though they prefer dry, unpainted wood, they will chew through wood whose paint is old and weathered. If you suspect that carpenter bees have taken up residence in your home or property, you should call on a professional to locate and eliminate the problem.
Buckmaster Pest Control has the needed industry knowledge and experience to eliminate carpenter bees in your home and property and deliver treatment to prevent future infestations.
NESTING AREAS
Carpenter bees prefer dry, unpainted wood, but will bore into wood whose paint is old and weathered
. You can find their galleries in:
Door and window frames
Roof eaves
Decking
Wooden lawn furniture
Fence rails and posts
Trees whose bark is missing
SIGNS OF INFESTATION
Entrance holes in wood
Sawdust on the ground near wood holes
Presence of a yellowish substance near entrance holes (combination of pollen and excrement)
Heavy flight activity in an area
To eliminate a pest, rely on the best. Call Buckmaster Pest Control at (269) 649-5432 to have Kevin safely address all your commercial & residential pest control needs.
HOURS
Mon-Fri:  8:00 am - 6:00 pm
Sat: 8:00 am - 12:00 pm