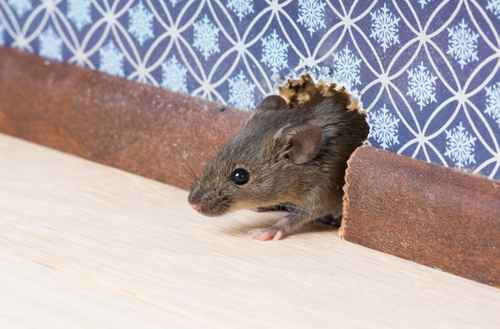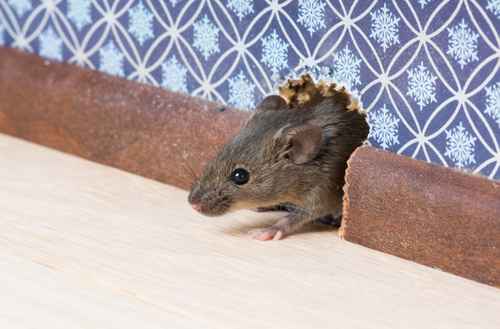 YOU WANT TO BE SURE ABOUT THIS
Mice can enter through small cracks and holes in your home's walls, floors, and foundation that you don't even know exist. And once a colony of mice finds warm refuge within your walls, crawl space, or attic, they will likely not venture outside again. Sure you could buy a few traps to address the issue, but can you be sure that you've eliminated all of them? And what about ensuring more don't return?
To ensure that your mice infestation is completely eradicated and that you know where they're getting in, call on the professionals at Buckmaster Pest Control to cleanly and safely address your rodent problem.
DON'T WAIT TO CALL
If one or more indicators of a mice infestation are present in your home, you shouldn't hesitate to call Kevin at Buckmaste Pest Control to the address the issue.
Waiting could put you and your family's health at risk, as well as cost you more money in the long-term because:
mice may carry bacteria and viruses that spread disease through their droppings and urine;
they can chew on wiring and wood within walls causing costly damage;
and they proliferate quickly (one female mouse can produce up to 10 litters each year!).
SIGNS OF MICE INFESTATION
Scratching sounds within walls or ceilings
Droppings left in pantries or cupboards (usually where food is stored)
Gnawed plastic or furniture
Shredded papers, fibers, etc., found in boxes (check storage in attics and basements)
Musty odor emanating from walls (usually indicates a large nesting area)
Consistent rodent sightings
To eliminate a pest, rely on the best. Call Buckmaster Pest Control at (269) 649-5432 to have Kevin safely address all your commercial & residential pest control needs.
HOURS
Mon-Fri:  8:00 am - 6:00 pm
Sat: 8:00 am - 12:00 pm