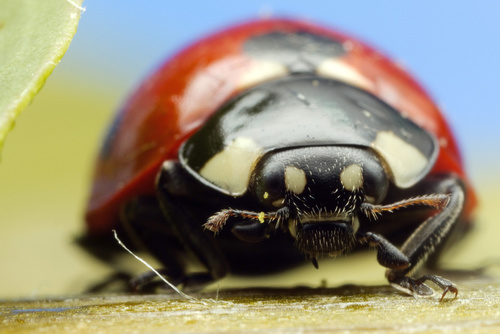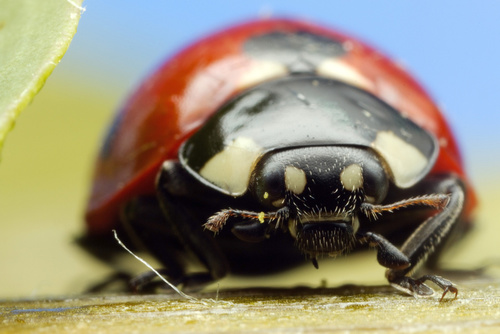 GARDENER'S FRIEND, HOMEOWNER'S FOE
The ladybug is common throughout Michigan. If you're a gardener, you know the benefits of having them feed on destructive aphids, a most common and harmful garden pest. However, in late summer and early fall, ladybugs often seek shelter in homes and commercial buildings in mass quantities to overwinter. They appear again in mass quantities in the spring when the warm weather triggers them to return outside to normal activity. They often return to the same locales due to pheromones left at an attractive overwintering site. To ensure that ladybugs don't make your home or business their favorite overwintering site, you should call on a professional to eradicate them.
Buckmaster Pest Control has the needed industry knowledge and experience to eliminate ladybugs in your home, address points of entry, and deliver treatment to prevent future infestations.
LADYBUG FACTS
They feed on aphids, a common garden pest.
They enter homes and businesses to overwinter.
When they find a good overwintering site, they produce an attractant pheromone that leads them back to the site year after year.
They are attracted to homes/buildings that receive afternoon sunlight on the south/southwest side.
They are attracted to homes/buildings that have a contrasting light and dark color scheme.
Homes/buildings near woods and fields tend to be more prone to infestations.
POINTS OF ENTRY
Gaps, cracks, and holes found in:
Siding
Clapboards
Doors
Windows
Screens
Chimneys
Soffits
Gable vents
Pipe/conduit openings
To eliminate a pest, rely on the best. Call Buckmaster Pest Control at (269) 649-5432 to have Kevin safely address all your commercial & residential pest control needs.
HOURS
Mon-Fri:  8:00 am - 6:00 pm
Sat: 8:00 am - 12:00 pm